I thought I'd update everyone as to the progress made in the basement on the UP-CNW Burlington Sub. Here are a few photos of the benchwork developments over the past couple of weeks.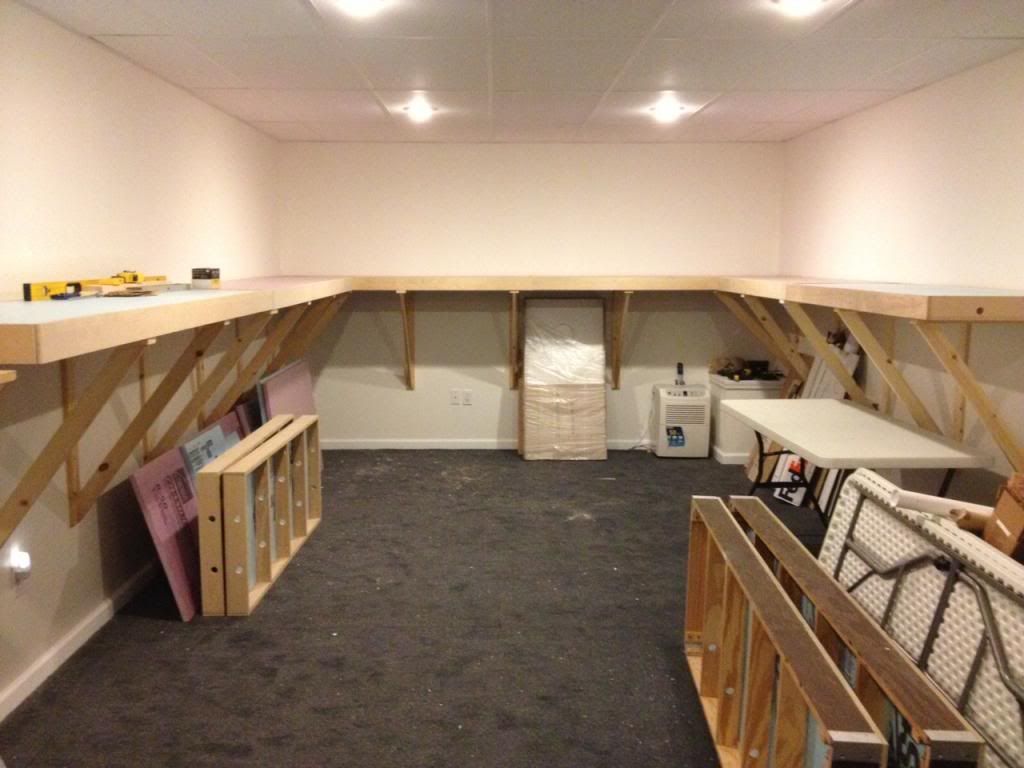 Yep, the Burlington Sub is coming along nicely – and should be ready for the track gang come this winter. Oh, and here's another look at the layout plan – the "after" image of what is to come.




I plan on making some minor modifications to the original drawing – a Lance Mindheim design courtesy of his blog on simple, uncluttered linear designs based on contemporary prototype operations. Sandstone Logistics will be the site of my export grain terminal – conveniently located next to the "river" (aka duckunder moat entering the main operator aisles). The engine terminal will become a multi-client warehouse flat along the wall – with multiple door spots. I will have the yard area between the team track and the grain terminal (Sandstone) become a location to park locomotives for servicing – by contractor fuel truck. I am also considering adding a yard lead between the existing throat on this end and the duckunder bridge so that the yard job can work independent of mainline traffic.

The remainder of the plan should stay relatively static, although I'm not quite sure if the food plant will remain so or become a paper mill instead. Eventually the hidden staging track will become a long lead into extensive staging behind my office and under the basement stairwell – allowing more extensive line-ups to be prepared for use on the layout. I might even staff a "mole" position in the stairwell closet to stage trains for the layout (more likely my job as layout host during operating sessions). Of course, this will require additional construction that will have to wait until I have the main layout quite a bit along but for now I'll have a good measure of railroad to build and run.