I just returned from a short week-long trip to the northern plains to burn off a little steam (err..., stress) after a long year and a half on the road. I had some work to wrap up prior, but still scheduled some time to visit family on my Dad's side in northeast South Dakota after flying into Fargo earlier in the week. After the day's obligations thoughts drifted towards railroads - as they usually do - and some serious railfanning was in order, especially being in Dakota territory.
You see, I've fallen hard for the Milwaukee Road #261 S-3 Northern as a tie to my family roots in CMStP&P prairie country, and my early interest in the Milwaukee. This early June the 261 team was running their annual Spring fan trips on the
Red River Valley & Western Railroad
around the Fargo, ND and Breckenridge, MN areas -
all former NP and GN secondary routes
shed by
Burlington Northern
some years ago. Of course, this wasn't my first rodeo with the 261 but certainly one of the best trips thus far.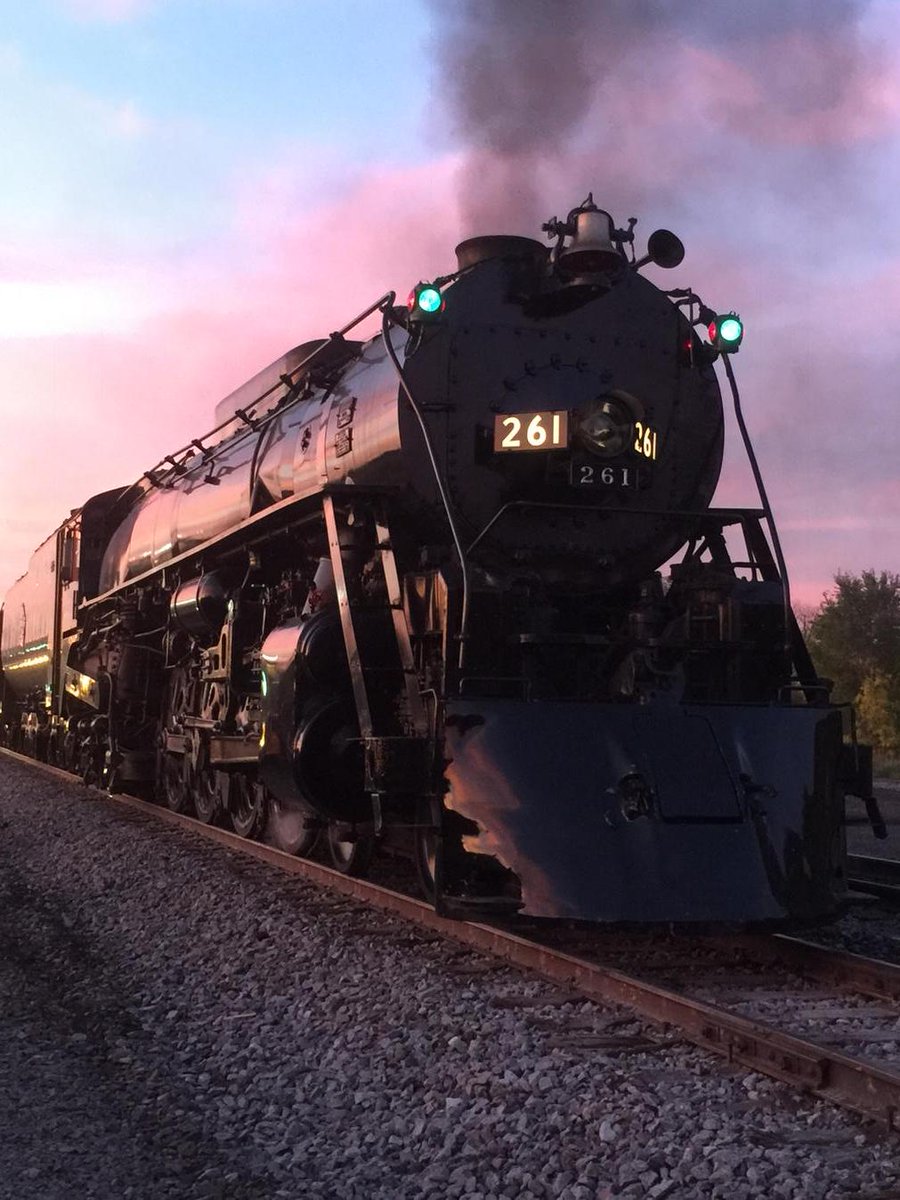 The 261 is the largest coal-burning steam locomotive in operating condition, and as a late wartime example of modern steam power has all the latest appliances such as roller-bearings, a streamlined pilot, Mars light and even a single-chime air horn to accompany it's traditional whistle. Couple that with the
261.com
team's beautiful consist of Milwaukee Road passenger equipment in traditional harvest orange and maroon and it's the train to beat on the excursion circuit. So much so that after riding both days fall color tours in 2015 I joined the Friends of the 261 group as a life-member (read: groupie) - and have been riding ever since.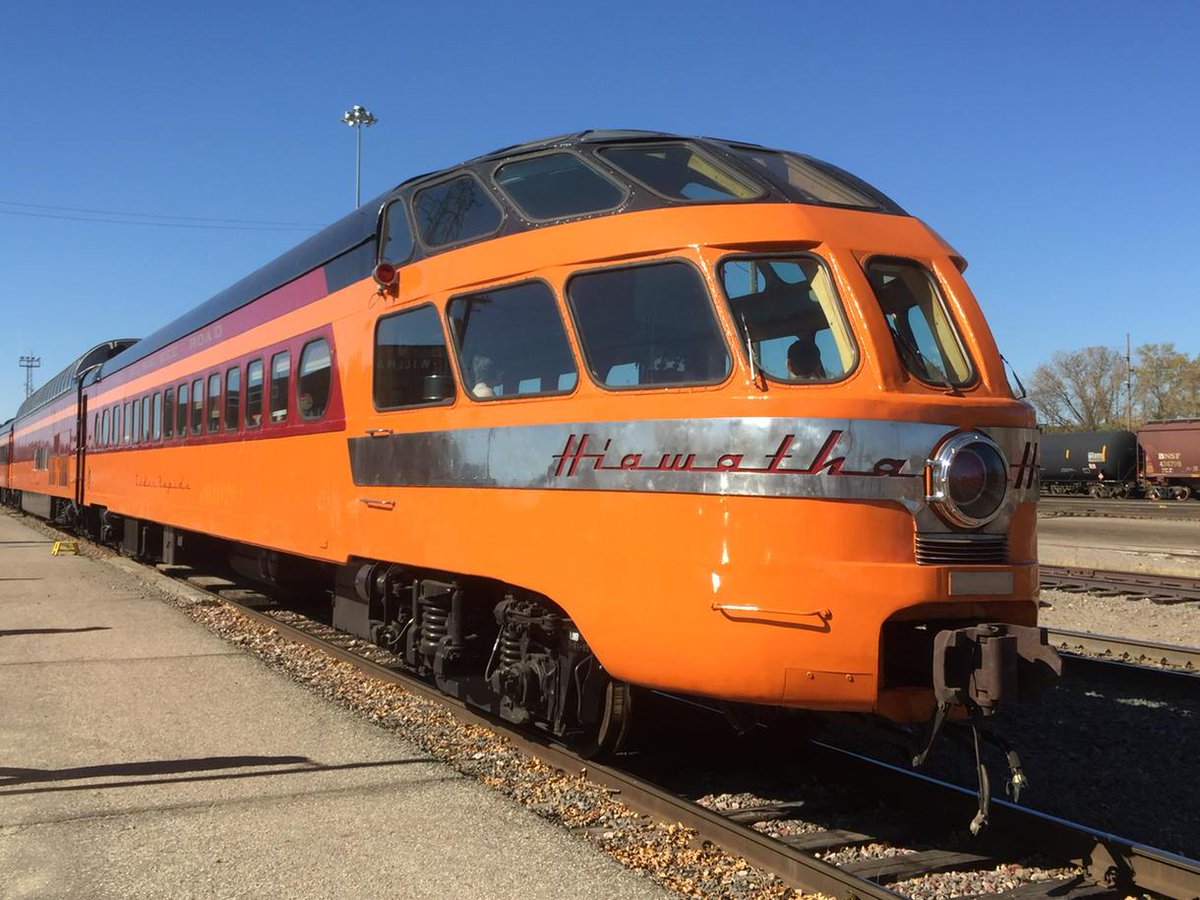 Thursday and Friday's excursions were from Davenport, ND to Lisbon, ND along a former Northern Pacific branchline, and Saturday ran from the depot in Breckenridge, MN to just shy of Davenport - turning back at Kindred, ND. The final day's run was along the GN's former freight cutoff and connection to the famous Surrey cutoff to Minot.
The heavy rail and multiple-arm pole line gave away the importance of this subdivision to the Great Northern Railway, and the 261 seemed most at home on the sturdy mainline roadbed courtesy of James J. Hill.
Yes, I finally got bitten by the steam bug but that doesn't mean I'm abandoning diesels by any means. An excellent model of the 261 by Broadway-Limited has joined the stable of contemporary heavy-haul locomotives in Canadian Pacific, Union Pacific and CEFX lease paint plus my Amtrak P42 units on my western Superliner consist. It is just now an option to run a steam fan trip on occasion, and imagine myself catching the breeze in an
open baggage car
or sitting comfortably with a drink in the
Super Dome
, my favorite car in the fleet to ride by far.
Besides the steam bug the quality time on the Dakota prairie has my modeling interest driving further west towards Granger country - my chosen place on the plains to decompress amongst God's people that work the land and feed the world with little fanfare. Yes, those strong German-Russian roots are calling me home, and if I can't always be there in person I certainly can in spirit (and, perhaps, in scale miniature as well).